2018 Honda Civic Type R: Race-Bred Performance & Advanced Technology
If you are someone who likes exciting performance, a comfortable and engaging interior, and proven reliability, you should be looking at the 2018 Honda Civic Type R. With a powerful engine, advanced technologies and unbelievable race-bred performance, the new Type R is the complete package.
Performance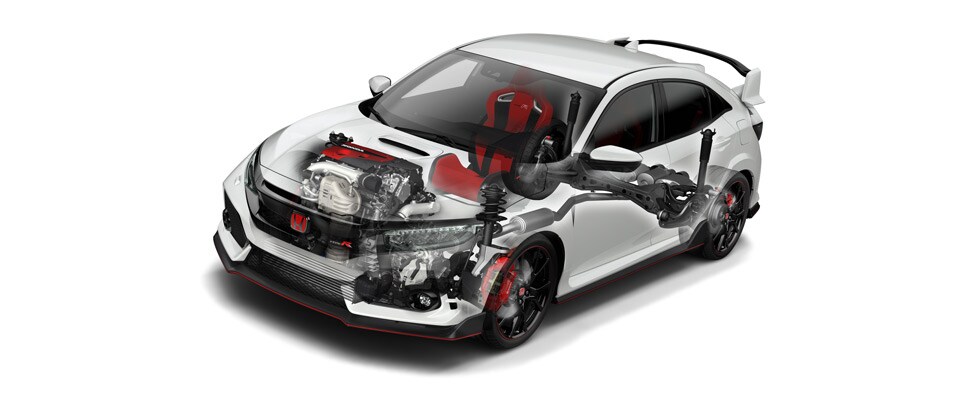 The 2018 Honda Civic Type R comes with a turbocharged four-cylinder engine provides you with 306 horsepower and 295 lb-ft of torque. Power is put down to the front wheels through a riveting six-speed manual transmission that gives you, the driver, complete control. The Dual Axis front suspension system eliminates torque steer and gives the Type R handling capabilities unlike anything else in its class. The Type R is so capable that it currently holds the front-drive production car lap record at the world-famous Nurburgring circuit.
Tech Features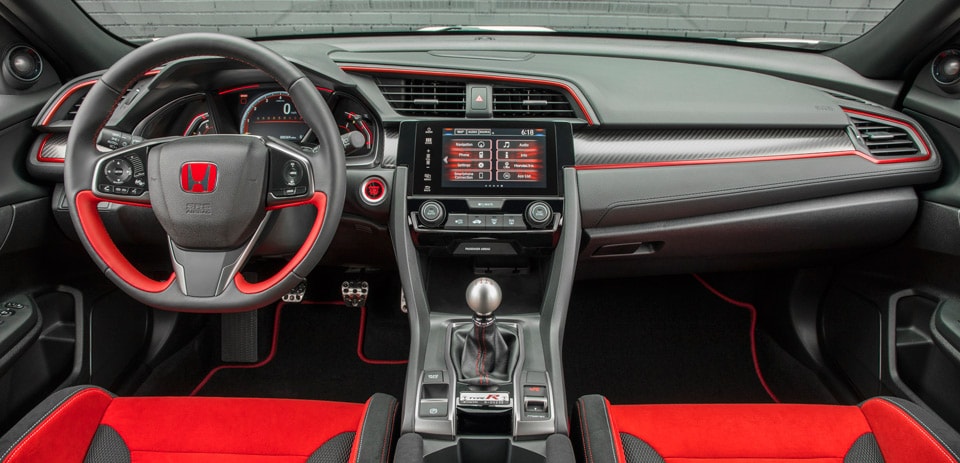 Advanced technology is a major focus of the new Type R. The 2018 Honda Civic Type R comes with a 3-Mode Drive System, you can optimize how your vehicle will perform. Drivers can select Comfort, Sport, or +R Mode. Each mode adjusts throttle response, re-tunes the suspension and changes steering settings to provide the desired experience behind the wheel. Navigation, Apple CarPlay, Android Auto and a 540-watt speaker system all come standard on the Type R.
Reserve Your Type R in Torrington, CT
Contact the Sullivan Honda team today with any questions you may have about the new Type R, or to learn how to reserve and order your Civic Type R.