The Fun, Efficient, Iconic and Best-Selling Civic Turns 50!
July 18, 2022 | Torrington, CT
Can you believe it?! Honda's best-selling model is 50 years old and showing no signs of slowing down! In fact, with almost 30 million Civics sold globally and more than 12 million of those sold in the U.S., the Civic is America's best-selling compact car and one of the top three vehicles over-all in the last five decades. Now in its 11th generation, the new Honda Civic is reaching new heights, earning the 2022 North American Car of the Year honors.
Sullivan Honda is proud to be Torrington's Honda Civic source. Our team is always ready to tell Civic shoppers about how this model has consistently set benchmarks for the competition by leading the way in quality, dependability, excellent fuel efficiency and clean emissions, crisp handling, and class-leading safety technology.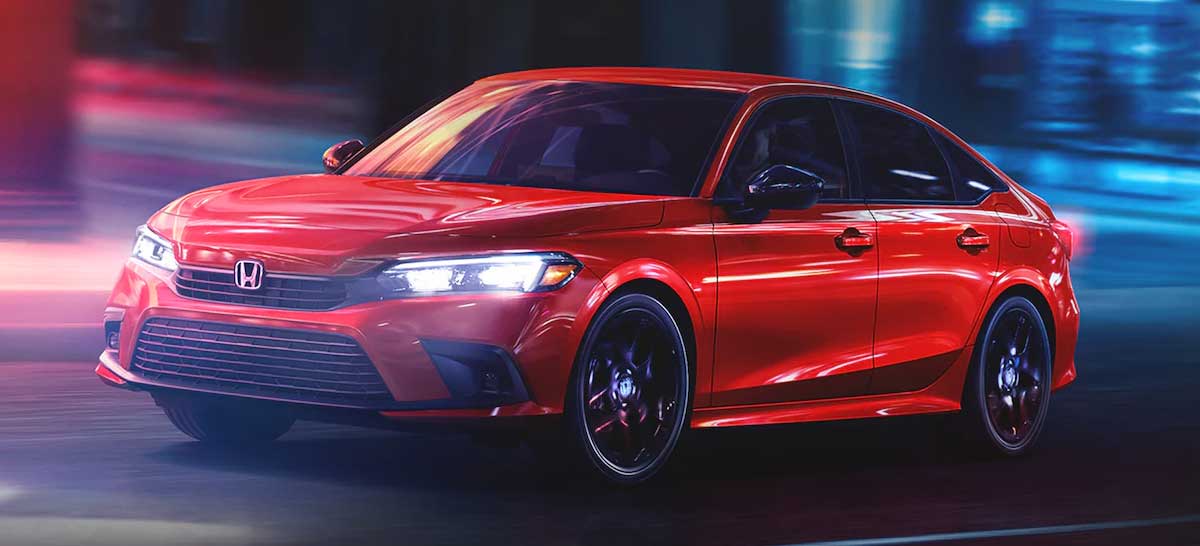 "Civic embodies Honda's commitment to delivering clean, safe and fun products of the highest quality for each generation of car buyers. That's been the magic of Civic and the key to its success for 50 years," said Mamadou Diallo, vice president of Auto Sales at American Honda. "Civic is deeply woven into the fabric of American car culture and we are thankful for the loyalty and trust that our customers have placed in Honda and Civic over the last five decades."
In addition to impressing Connecticut Honda shoppers, the Civic has "wowed" drivers all over the world making it one of the most awarded cars of its generation. It has captured the North American Car of the Year three times, Car and Driver magazine's "10Best" award eight times, and was Motor Trend's Car of the Year. From Baby-Boomers to Millennials to Gen-Z, first-time and multi-cultural drivers, Civic has a broad appeal to a widely diverse public that appreciate its performance, styling and value.
Civic Highlights
Launched in Japan in 1972 then in the U.S. in 1973, Civic is the longest-running model in Honda's history.
12.3 million Civics have been sold in the U.S., with a vast majority of them manufactured domestically.
The 1975 Civic was the first vehicle to meet U.S. emission standards without the use of a catalytic converter.
In 1986, Honda introduced the Civic Si, an icon of performance in the sport compact class.
The first hybrid-electric powered Civic was introduced in Japan in 2001 and America in 2003.
2017 saw the U.S. launch of the Civic Type-R, the pinnacle of Civic performance.
Civic has absolutely dominated the compact car market for 12 consecutive years and accounted for 1 in 4 retail sales in 2021.
Civic is the number one choice of Millennials since 2011 and for six years has captured the most Gen Z, first-time and multi-cultural buyers.
The 11th generation Civic was named the 2022 North American Car of the Year.
More than 11 million Civics have been produced in North America since 1986.
Today Civics are built in plants in Greensburg, Indiana, Alliston, Ontario Canada and Japan.
An all-new hybrid-electric powered Civic will be introduced in the future.
Sullivan Honda invites car shoppers from all over the great state of Connecticut to come shop our new Honda inventory and expansive pre-owned inventory to get behind the wheel of an iconic Civic and be a part of history as you drive one of the best-selling cars of all time!